Ladder Safety Training Online
This Ladder Safety Training Online program teaches the common dangers to be aware of when using a ladder, how to choose the right ladder for the job, and how to use ladders safely to protect yourself. Ladders can be found in any home, workplace, or job site and are one of the leading causes of workplace incidents. To assist you in being compliant with the proper use of ladders, this ladder safety training online program will also outline how to safely conduct ladder inspections, learn about accident prevention and conduct proper ladder maintenance.
Ladder Safety Training Online
In the United States, unsafe ladder use causes over 500,000 injuries and 300 deaths per year. In a workplace, all employees who use a ladder must know how to use it safely to prevent injury or death to themselves and others. After completing this ladder safety training online course, the learner should understand the principles of unsafe ladder use, the various types of ladders and how to use each type, ladder safety and inspection, and proper ladder setup.
With this Ladder Safety Training Online program, you will learn:
The Risk of Falls and Injuries and How to Prevent Them
Ladder Safety Rules
The Different Types of Ladders
Proper ladder selection for the job
Various Ladder Hazards
How to Conduct a Ladder Inspection
Ladder Accident Prevention
Proper Ladder Maintenance
Ladder Safety Tips
1. Inspect the Ladder Feet
The quality of a ladder's feet must be inspected regularly. If the rubber is worn or torn, a serious accident could happen while working on a ladder. When preparing to set up a ladder, always take a look at the feet for any damage. If there is any damage, you should replace the feet immediately.
2. Pay Attention to the Weather
You should not be working on a ladder in a storm or other bad weather. Do not risk injury to complete a project, your safety is most important. Prior to using a ladder, review the forecast for clear, wind-free days.
3. Make Sure All the Parts Are There
All components must be in place on a ladder. If you see any missing screws or pieces, do not get use the ladder. If your ladder is missing pieces that cannot be safely replaced, you should remove the ladder from service immediately.
4. Move Slowly
Ladders are not designed for sudden movements. Use your ladder safely, and before you make any movement while on a ladder, think about the risk involved.
5. Stay off the Top
Look for the label on the top of the ladder stating, "This is not a step." The top of the ladders are not meant for standing on. It is important to pay attention to any labels and safety manuals that come with the ladder.
6. Be Aware of Fatigue
If you are tired or having trouble staying focused, you should not be using a ladder. It is also important that you are able to keep your feet safely planted. If you're recovering from a foot or leg injury, don't use a ladder until you have clearance from your doctor to do so.
7. Have a Solid Foundation
Before using a ladder, you need to have an even surface that it can safely rest on. If you are unsure about the safety of the surface, you shouldn't use the ladder. Also, stay clear of water or mud that could cause your ladder to slip.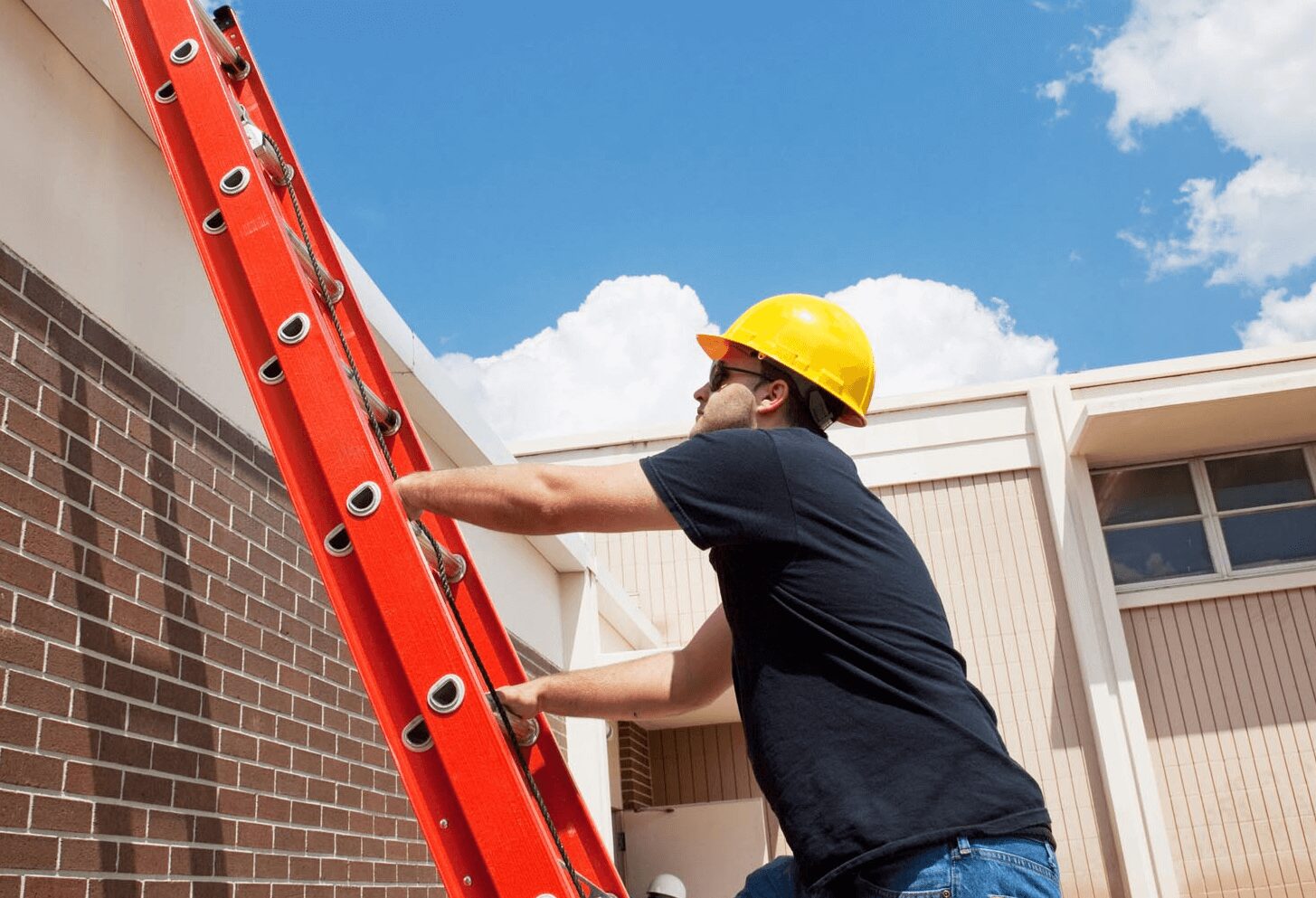 Other Courses You May Be Interested in