Online Fall Protection Training
This Online Fall Protection Training Course will instruct you on how fall injuries occur, ways to eliminate and prevent hazards, various forms of fall protection, and to ensure understanding of employer protection requirements. The U.S. Bureau of Labor Statistics has indicated slips, trips, and falls account for more than 300,000 nonfatal injuries and 800 fatal work injuries per year. Employers and employees can both work to implement practices that protect workers in all industries.
Online Fall Protection Training
In this Online Fall Protection Training Course, you will learn:
How Fall Injuries Occur
Way to Eliminate and Prevent Hazards
Employer Protection Requirements
Various Forms of Fall Protection
Potential Hazards
Employer Requirements
What's New with Fall Protection
Guardrail Systems
Ladder Safety Systems
Safety Net Systems
Personal Protective Equipment
Choosing the Right Fall Protection
Inspecting, Using, and Storing Fall Protection
Performing Maintenance
Traffic Control Person
Train the Trainer Online Certification
Train the Trainer Aerial Lift
Tree Trimming Safety
Duration
The online fall protection training certificate takes approximately 2 hours to complete.
Testing
Participants must achieve a mark of 80% or higher to earn their certificate of completion. Those who do not reach the required mark will be allowed to repeat the course two additional times.
Certificate of Completion
Participants who successfully pass OSHA fall protection training will earn a certificate of completion, which they can print out or download for their records.
How Can Employers and Workers Prevent Falls?
Here are 5 simple ways falls can be avoided in the workplace:
Use fall protection when working at 6 feet or more
Before starting a job, make a fall prevention plan
Ensure workers have the right equipment for the job
Train everyone to use equipment safely
Inspect your harness, lanyard, and anchor point before each use
Safety Tips for Working at Height
Use railing
Select the proper PPE
Inspect your PPE
Ensure you understand fall distance equations
Ensure the selection of acceptable anchor points
Ensure you select the proper method to work at heights (Scaffold vs. Lift vs. Ladder)
Use ladders properly
Know your roofing regulations
Ensure proper use of lifts
Ensure you are properly trained to work at height
More Information:
OSHA 1926.501 – Duty to have fall protection
5 Ways to Prevent Workplace Falls – Department of Labor (Video)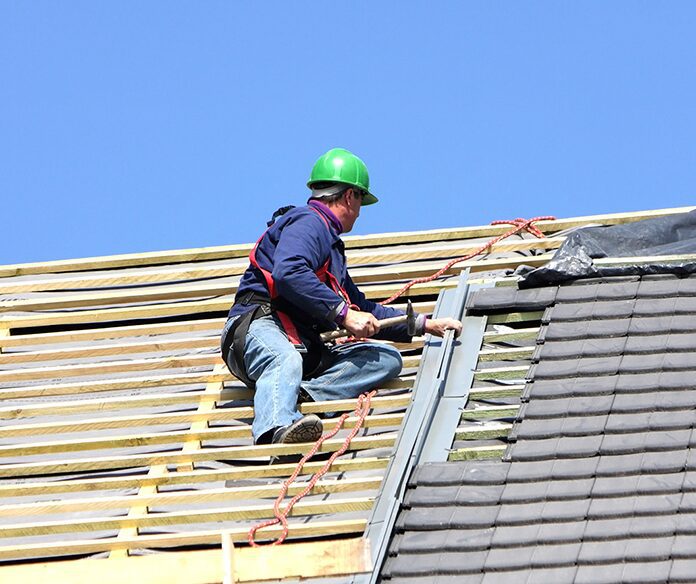 Other Courses You May Be Interested in