Free Administrator Account
Do you need to manage your employees' training? We can provide you with a FREE administrator account which offers the benefits of:
Free Course Trial
Free Reporting Features
No Risk Purchasing
Access Employee Completion Certificates
Free User Account Setup
Unlimited Customer Support
Track Employee training progress
Access to over 1,700 Courses
Corporate Training Account
If you need additional features, our corporate training account offers a custom-branded private portal that will match your company's branding and website colors. You can easily create accounts for your employees and assign them to any safety training courses without the need to pre-buy any seats, and you will only pay for courses that your employees complete. There is no risk of over-buying seats you don't need.
For a low, one-time set-up fee, we will launch your custom-branded portal with your company logo and colors. Once the setup is complete, you can create accounts for your employees and grant them access to any courses from our library. You will receive a monthly invoice with an accompanying statement indicating which courses were completed in the month by each employee.
A corporate training account will also give you the ability to:
Access unlimited Excel reporting and dashboards
Receive course completion notifications
See employee test results
Access all employees' completion certificates
Review expiring course alerts
Auto-assign new training when an existing course is about to expire
Easily organize and track employee records in multiple locations
Integrate this system with almost any existing payroll system
Our team will also support you with system onboarding and training on how to maximize the information in your portal.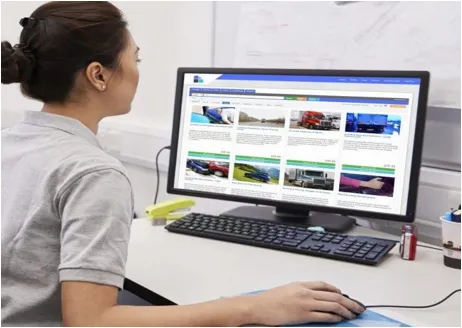 There are over 1,700 courses available in our library, each developed by leading safety training providers across North America. To view our full course list, click here.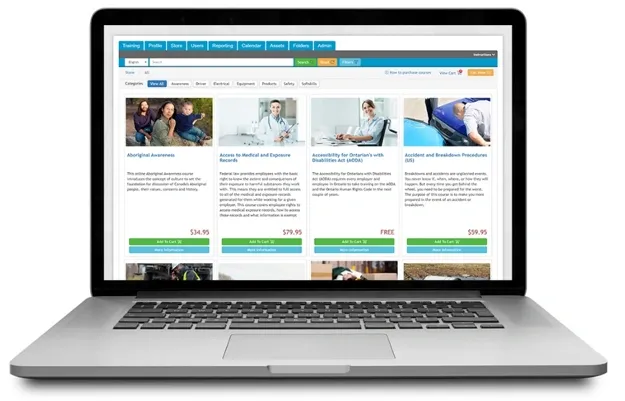 Access the Course Library on any Device
Your employees can access our courses from a web-enabled desktop or laptop computer, and can also take many of the training courses directly from a mobile device.
With a corporate account, you can assign required training courses to new employees with 24/7 access to complete their training prior to their first day on the work site, enabling them to begin their jobs with the required knowledge in advance.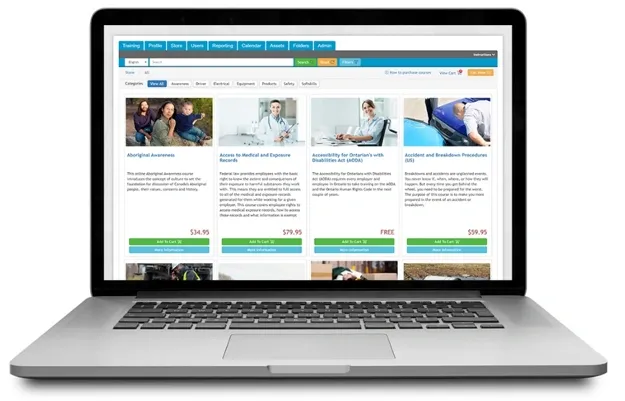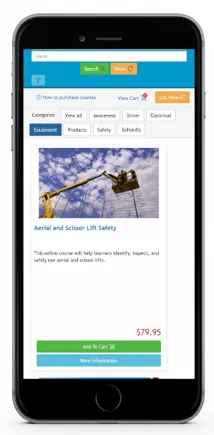 Training Record Management
Tired of trying to track down training records? Frustrated by having records and certificates stored in multiple places? We can help.
Did you know that our Training Matrix is a no-cost feature that can be enabled in any client portal to automate the assignment and re-assignment of online courses to employee accounts, and provide managers with real-time analysis reports on training gaps? Contact us today for more information!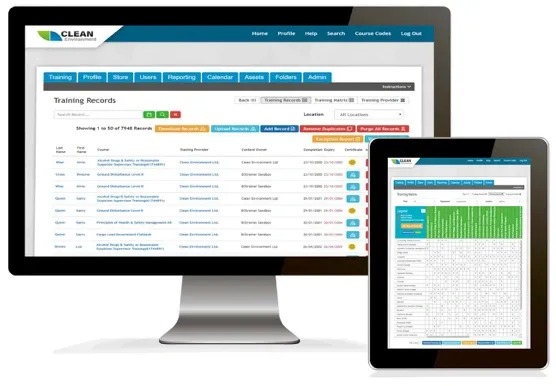 Please fill out the form below, and we will be in contact shortly.
"*" indicates required fields