Confined Space Awareness Online Course
Those who work in confined spaces should be aware of the risks and hazards involved. By knowing what to look for workers will increase their awareness and not only keep themselves safe, but those they work with. This Confined Space Training Course satisfies OSHA's requirements for the classroom portion of operator safety training and is recognized by the I-CAB (International Competency Assessment Board).
Stay Safe in Grain Silos, Sewers, Cargo Holds, Tunnels and Other Confined Spaces
In this Confined Space Awareness Online Course, participants will learn:
What Is a Confined Space?
What Hazards a Worker Needs to Be Aware of
Identifying Hazards
Risk Categories
The Roles and Responsibilities of a Qualified Worker
Emergency Response Guidelines
How to Work Safely in a Confined Space
Duration
The Confined Space Training Online Certification Course takes approximately 2 hours to complete.
Testing
Participants in the Online Confined Space Training Course will be quizzed throughout the course. Participants must achieve a mark of 80% or higher to earn their certificate of completion. Those who do not reach the required mark will be allowed to repeat the course two additional times.
After completing the Confined Space Training Online course, participants will be provided with a checklist that can be used to administer the required practical observation by their employer.
Certificate of Completion
Participants who successfully pass the Confined Space Awareness Online Course will earn a certificate of completion, which they can print out or download for their records.
What are the biggest risks workers should be aware of in a confined space?
Toxic Atmosphere.
Oxygen deficiency
Oxygen enrichment
Flammable or explosive atmospheres
Flowing liquid or solids
Excessive heat
Here are some guidelines that can help you to stay safe in confined spaces:
Before you enter the confined space, you should ensure that you can eliminate or control hazardous elements in the environment.
Get an instrument to monitor your environment for things like hazardous gases that can't be detected by smell.
Make sure that the area is well-ventilated. You can try using forced-air ventilation in confined spaces because it's very effective at displacing and diluting the contaminant in a confined environment.
Ensure that all personnel using PPE are trained and knowledgeable about the proper use of this equipment.
Reduce the likelihood of additional hazards being introduced by isolating the confined space.
Be sure that there is an outside attendant who is present, ready, and able to monitor safety conditions. They should be ready to assist in the event of an emergency and to request external assistance as well.
Be prepared to initiate an approved rescue plan with the right equipment in an emergency.
Ensure that the lighting in the confined space is appropriate for a safely visible environment.
Keep in contact with the workers at all times so that the workers inside the confined space can notify people outside of any problems they face or if everything is going well.
More Information: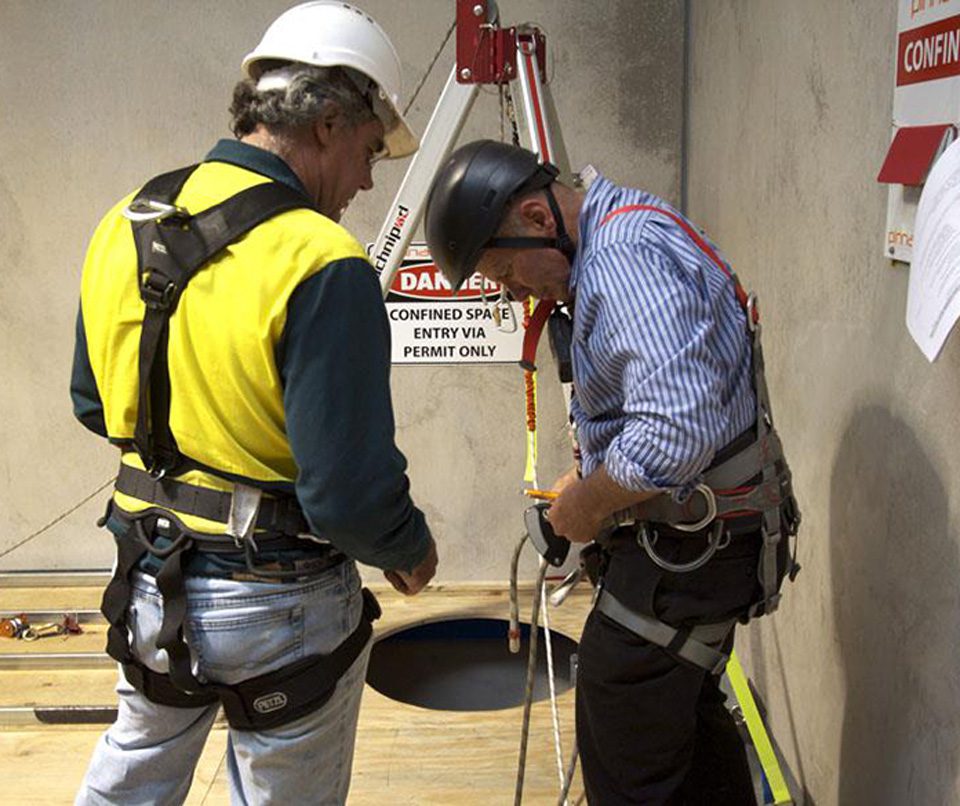 Other Courses You May Be Interested in