ATV/UTV Training Online Course
Off-Highway Vehicles (OHVs) are also described as ATVs (All-Terrain Vehicles) and UTVs (Utility Terrain Vehicles or 'Side by Side). These vehicles can be used as recreational or work vehicles and are extremely dangerous to operate if not driven safely or correctly. It is very important for all operators of these ATV or UTV machines to become a safe operator by taking an ATV/UTV Training Online course.
ATV/UTV Training Online Course
In this ATV/UTV Training Online Course, participants will learn:
The Operating Components of ATV's and UTV's
Common Operating Hazards
Hazard Controls
Procedures for Incident Reporting
How to Conduct Pre-ride and Post-ride Inspections
Start-up Procedures for ATVs and UTVs
Best Practices for ATV and UTV Operation
Driving on Hills, Slippery Surfaces, Soft Ground, Sand, and Other Conditions
How to Be a Responsible Operator
Winching and Loading
How to Safely Load and Transport the Vehicle for Transport
Proper Storage Procedures
Annual Maintenance Procedures
This ATV/UTV Training Online Course provides you with the necessary knowledge to safely operate and control your ATV/UTV. This program also covers the various hazards common to ATV/UTV operation, hazard control and best operational practices.
ATV/UTV Safety Tips
The following safety tips will help keep riders safe and help prevent accidents:
Always wear a helmet!
Always wear protective gear like boots, gloves, long pants, long-sleeve shirts or jacket's and eye protection
Avoid riding on pavement or concrete as they are hard to control on these surfaces
Never drive while under the influence of alcohol or drugs.
Do not allow a child under 16 to drive or ride an adult ATV
Never ride a youth ATV or a single-rider ATV with a passenger
Always ride the correct size ATV
Practice safe riding and get comfortable operating the vehicle
Keep your ATV/UTV running smoothly with proper maintenance
Side by Side All-Terrain Vehicles Course
Always check the key safety features of your vehicle like tire pressure, brakes, accelerator, oil level, and fuel to avoid any unnecessary delays or incidents on your ride.
Always wear a helmet for greater protection in the event of a rollover or crash.
Be aware of the terrain you are intending to travel in advance to become familiar with potential obstacles or dangers.
Avoid driving on cement or pavement, as the tires on most ATVs and UTVs are designed for dirt and loose surfaces, not hard surfaces.
On inclines and declines, drive in the center of the trail if it's safe and not on the side, as the sides may have a higher chance of experiencing a rollover.
If you are traveling on an angle, position your body to the opposite side to maintain balance and avoid a rollover. If climbing a steep slope, stand on the foot pegs or trays, to pull your body forward to relieve weight on the rear axle. If descending a steep slope to the opposite, put all your weight on the rear axle, if you need to reduce the speed, use the rear and front brake cautiously (press and release several times).
If you experience stuck or buried tires, adjust your body weight from one side to the other of the ATV until it is released.
Consider taking an online ATV training course or UTV Safety Training course to ensure full knowledge and understanding.
ATV Rider Safety Course – Safe Start-Up and Shut Down
Place the ignition key into the accessory position. Do not start the engine.
Test to ensure the front and rear brakes are working.
Test all lights, horns, and other accessories to ensure proper working conditions.
Place the gearbox in neutral, and a green light should appear.
Turn on the engine and give some time to warm up to the vehicle.
Put the vehicle in first gear, release the brake, and slowly press the accelerator.
Drive slowly and check that the brakes are working again while in motion.
When your ride is complete, park on a preferably flat surface.
Put the vehicle in neutral and engage the parking brake.
Turn the ignition off.
Taking UTV training online, may it be a side-by-side all-terrain vehicles course or an ATV driver training course online, will allow you to feel confident in operating your vehicle safely.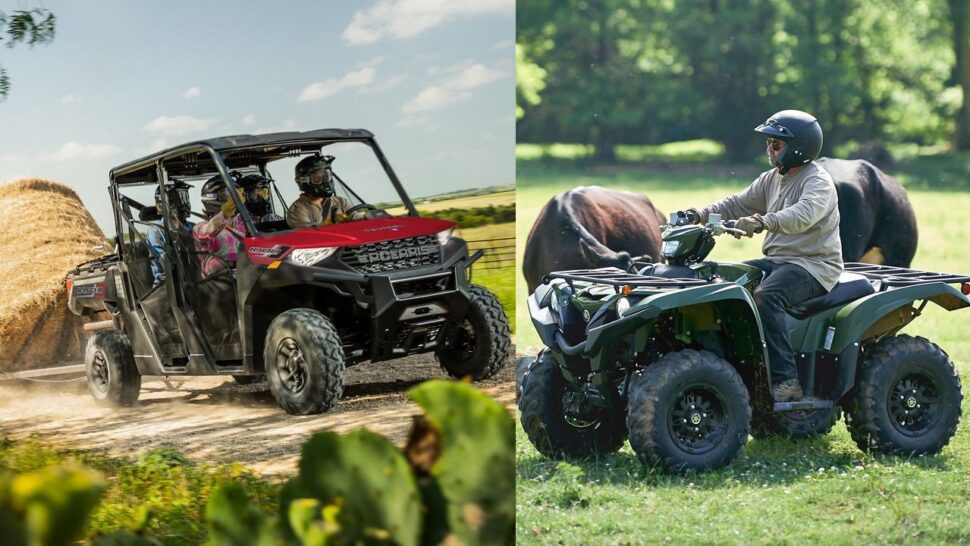 Other Courses You May Be Interested in