Aerial Platform Training Online
This Aerial Platform Training Online course will show you how to reduce the risks related to straight telescoping boom, articulating boom, and scissor lift type mobile elevated work platforms (MEWPs) by teaching you the fundamentals of safe operating procedures.
Aerial Platform Training Online
Aerial platforms provide workers the convenience and accessibility to perform tasks at elevated heights that other types of equipment are not capable of or designed to do. This equipment can be very dangerous and can increase the risk of injuries or death due to falls, crushing, and electrocution. This aerial platform training online course will educate you on safe work practices and help keep workers safe and injury-free while using aerial lifts on the job.
With this Aerial Platform Training Online course, you will learn:
Mobile Equipment Basics
Accident Causes and Precautions
Identify Different Types of Mobile Equipment and Their Components
Explain the Importance of Lift and Site Inspection Before Use
Recognize Causes of Falls from Mobile Equipment
Describe Precautions to Help Prevent Falls, Tip-over and Catapulting
Responsibilities as an Aerial Platform Operator
Manuals and Signal Words
Required PPE
Factors That Impact Machine Stability
Aerial Platform Attachments and Modifications
Walk Around Inspections and Function Tests
Operational Hazards
Safe Start-up, Operation, Shutdown, and Fueling Procedures
7 Tips for Working with Aerial Lifts
1. Be Aware of Your Surroundings
Whether operating the boom lift yourself or working nearby, employees must pay attention to avoid any accidents. Operating a boom lift requires your full attention to what's happening around you. If operating a boom lift in the proximity of power lines, you must be aware of this hazard and take extreme caution to prevent electrocution (in this instance a 10 ft.) gap between the machine and the power lines.
2. Do Not Overload the Lift
Most boom lifts are equipped with overweight sensors and will not raise up if you exceed the safe limit. If there is no overweight sensor, overloading can cause the platform to tip. Taking smaller loads (under the stated weight limit on the machine) is preferable.
3. Make Sure the Boom Lift Is Properly Inspected
If you are authorized to inspect the machine, check that all parts are working properly and that the lift has enough power before it is used. Also, check for any leaks and deal with them accordingly. If the lift is not properly inspected, malfunction can occur. All boom lifts are equipped with an emergency stop button and can help prevent accidents caused by malfunction.
4. Wear a Harness
To avoid falling off the platform, wear an approved harness and secure it to an approved anchor point inside the platform. The guard rail is designed to keep you inside the platform, but in the event of strong winds or lift malfunction, wearing a harness can save your life.
5. Do Not Use Ground Controls if Someone Else is Operating the Lift
Unless there is an emergency or the occupant's controls are not working, only the operator should have full control of the lift. Trying to use two different controls at once can lead to machine malfunction or accident.
6. Watch for Falling Objects
If you are working below a lift, always be aware of objects (such as tools, equipment, and debris) that may fall to the ground. Listen for any warnings from the lift's operator and react quickly to avoid being hit.
7. Do Not Lean on Guard Rails
Even if you are wearing a harness, you can still fall off the platform if you are leaning or hanging over the guard rails. If you cannot reach something, adjust the lift's position and height accordingly. You should never use a ladder to gain additional height.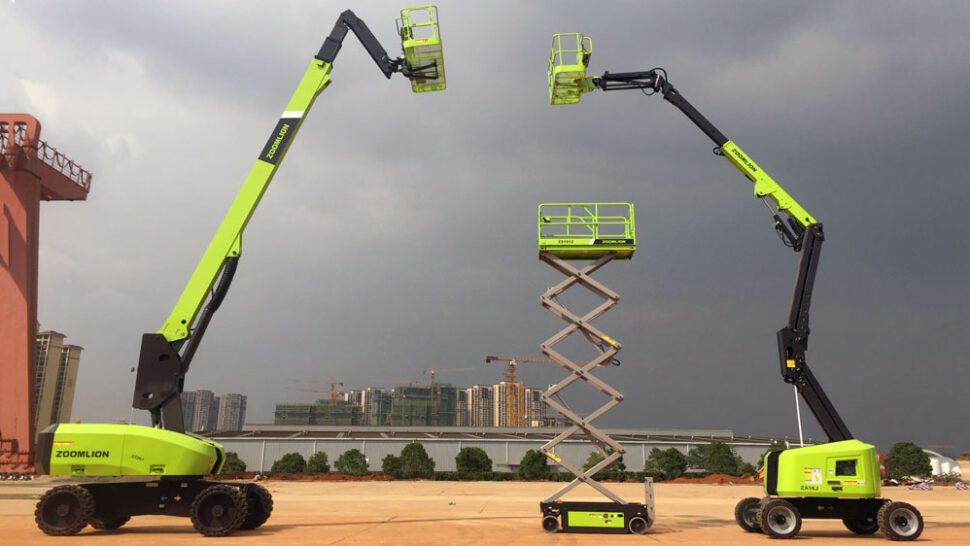 Other Courses You May Be Interested in